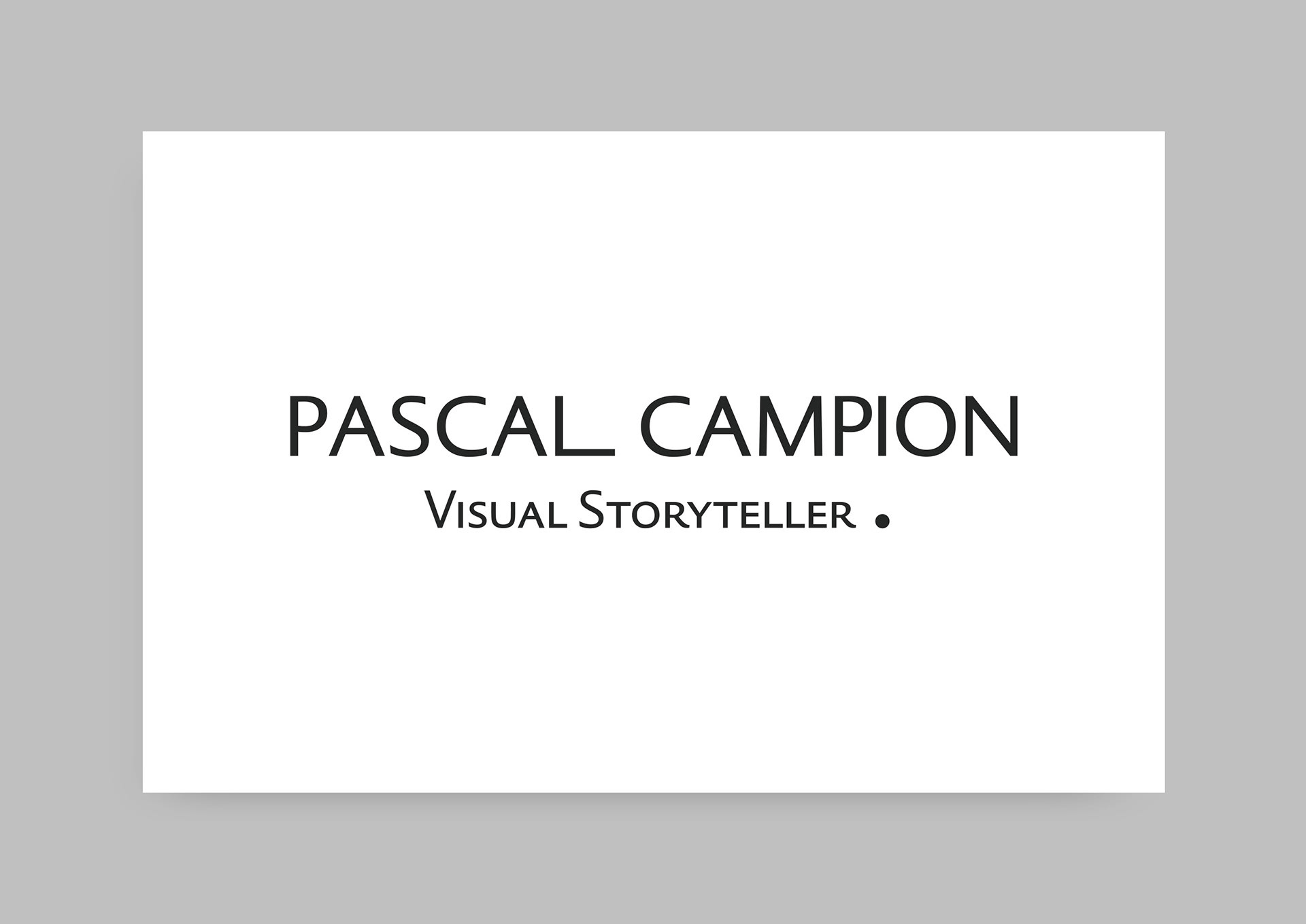 Pascal Campion is a prolific French-American illustrator and visual development artist whose clients include: DreamWorks Animation, Paramount Pictures, Disney F
eature, Disney Toons, Cartoon Network, Hulu, and PBS. Visit his page.
This logo had been submitted for his brand identity, but was not selected at the end. I decided to work with a solidly built and personable typeface (DLT Haarlemmer). The dot on the "I" in Campion is droped below and stands as a full stop, which is used in the building of text, narration, and is relevant in storytelling.